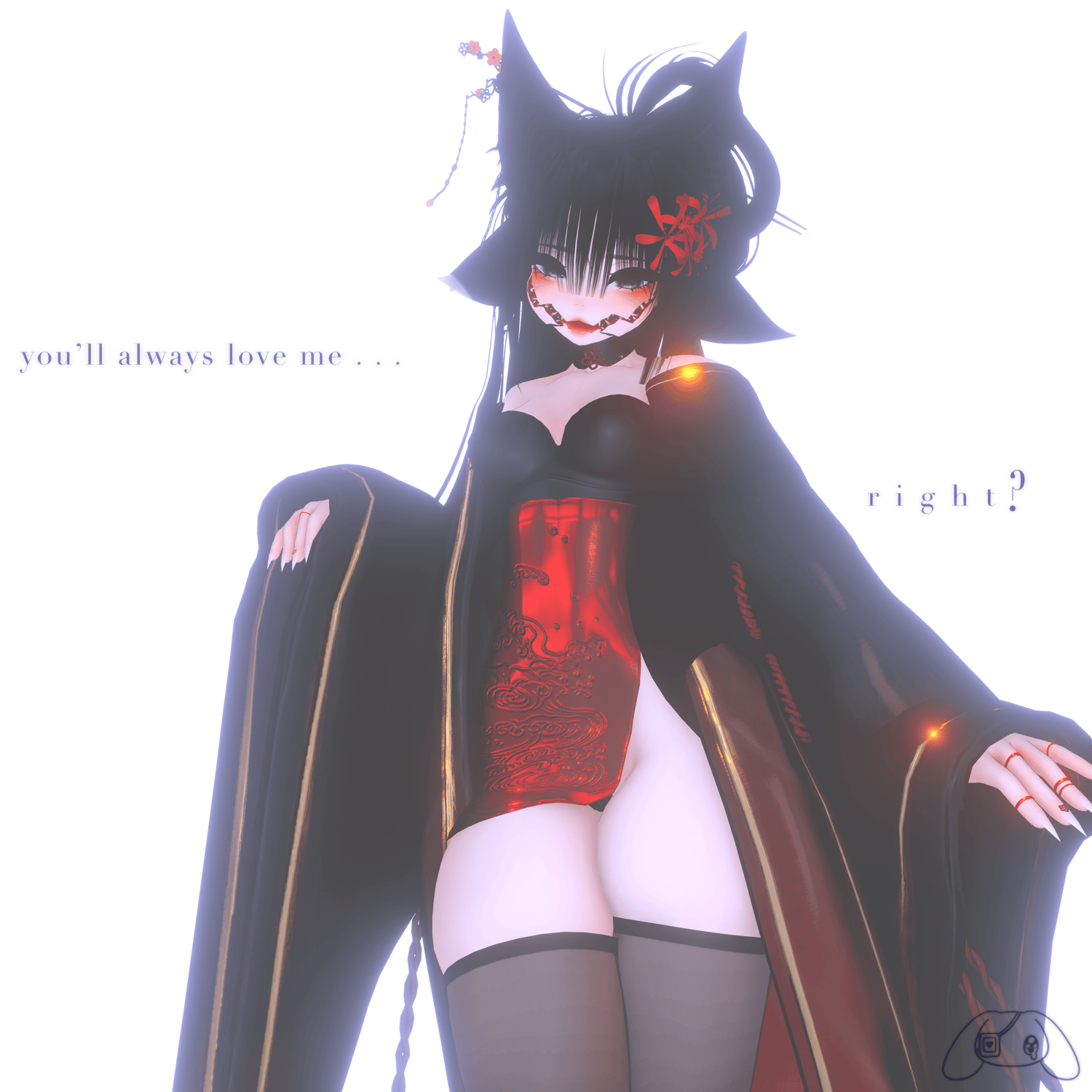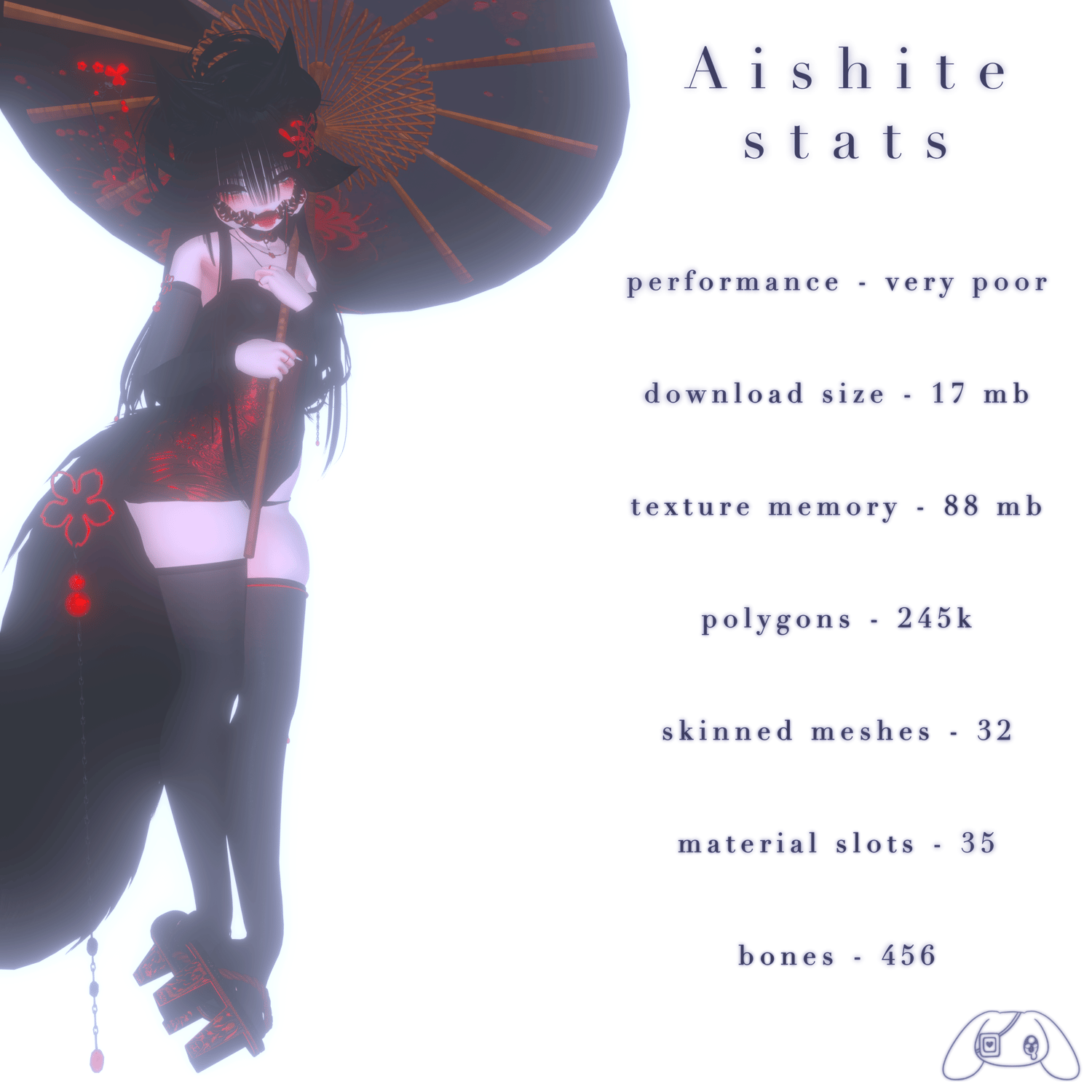 愛 || Aishite
On Sale
愛

Aishite - a passion project I've been working on for over a year . . .
---
The Curse of The Leech
Aishite's upbringing in Tokyo was anything but ordinary. She was raised by strict adoptive parents who believed in the philosophy of "tough love." Growing up under their unforgiving guidance, she developed an insatiable thirst for validation and approval from those who crossed her path. This relentless pursuit of recognition continued to shape her well into her adulthood.
She embodied a persona of reticence and timidity, concealing the inner turmoil of her self-esteem struggles. The ceaseless need for validation became the driving force behind her actions. However, when Aishite fell in love, her demeanor underwent a dramatic transformation. The once introverted girl became a portrait of possessiveness, jealousy, and an unrelenting obsession with the person who had captured her heart.
As her emotions swirled into a tempestuous storm, Aishite grew increasingly unpredictable. She faced a constant struggle to balance her overpowering desire for love with the dread of a dark secret that she harbored deep within her. This secret was nothing short of terrifying: her very own human face could rupture, revealing a nightmarish visage lined with leech-like teeth.
This grotesque transformation was the dire consequence of a curse inflicted upon her by her birth mother, a woman entangled in the sinister realms of dark cults during her pregnancy. To manage this horrifying curse, Aishite was bestowed with a mystical necklace, though its effectiveness remained capricious. She found herself, at times, powerless against the monstrous nature lurking within her, inadvertently consuming those she cherished most.
---
I N F O
Free uploads in my discord server !
PC / Quest ready
Full body ready
F E A T U R E S
Casual Clothes : Cardigan , Shirt , Skirt , Thigh highs , Heels .
Hair Style : Bang Length , Bow , Long sides , Long back , Ponytail , Short .
Accessories : Hair pins , Spider lily , Necklace , Arm Danglies , Tail Danglies , Thigh Danglies , Umbrella , Fan .
Species : Ears top , Ear bottom , Tail , Tail Length .
Fancy Clothes : Collar , Bodysuit , Sleeves , Skirt , Kimono , Geta .
Colors : Skin tone , Eye Hue , Eye Saturation , Hair Hue , Hair Brightness , Hair Saturation .
Leech : Idle Leech , Leech radial , Bloody .
DPS : Bra , Panties , Vaginal , Anal , Left Handjob , Right Handjob , Oral , Titjob , Bite .
GoGo Loco Menu .
S T A T S
Performance - very poor
Download size - 17 mb
Texture memory - 88 mb
Polygons - 245k
Skinned meshes - 32
Material slots - 35
Bones - 456
RULES
Do not leak this package
Do not resell this package
Do not take assets from this model
do not share this package
ALL SALES ARE FINAL !
refunds are not allowed on this product, as it is a digital product that cannot be returned after receiving it.
failure to follow these rules will result in a ban from my discord server, and a possible DMCA request. please, respect artists and their art.
C R E D I T S
Body Base - Nikkie
Long Hair - Sleepyvrc
Bow Hair - Saikura
Ears - Nikkie
Tail - Velbet
DPS setup - fluff
Geta - Holoexe
Kimono - Dumpling.png
Unity work - Gonsodany
arm danglies , thigh danglies , tail danglies, hair pins , necklace , spider lily , head , bodysuit , bra , cardigan , collar , panties , shirt , heels , rings , pleated skirt , skin tight skirt, sleeves , thigh highs , side hair , pony tail , and short hair are all made by me.
THIS PRODUCT IS PROTECTED BY GONSO'S LICENSING SYSTEM
meaning : your license key is needed for uploading the avatar , after using your license key it will be locked the account you have uploaded the avatar to. it is also difficult to bring it into Blender to edit because all meshes are scrambled.

₍ ᐢ ༝  ༝ ᐢ ₎