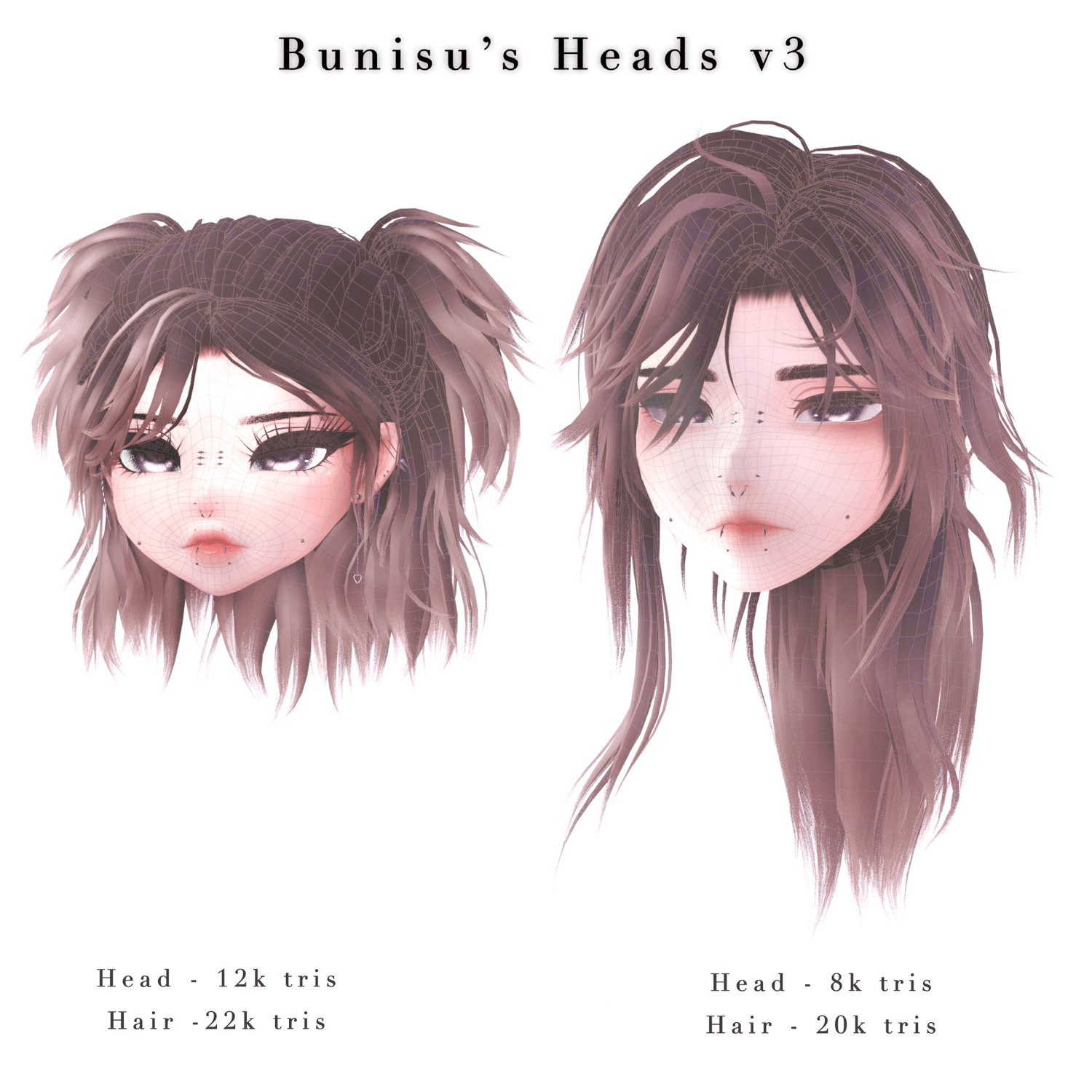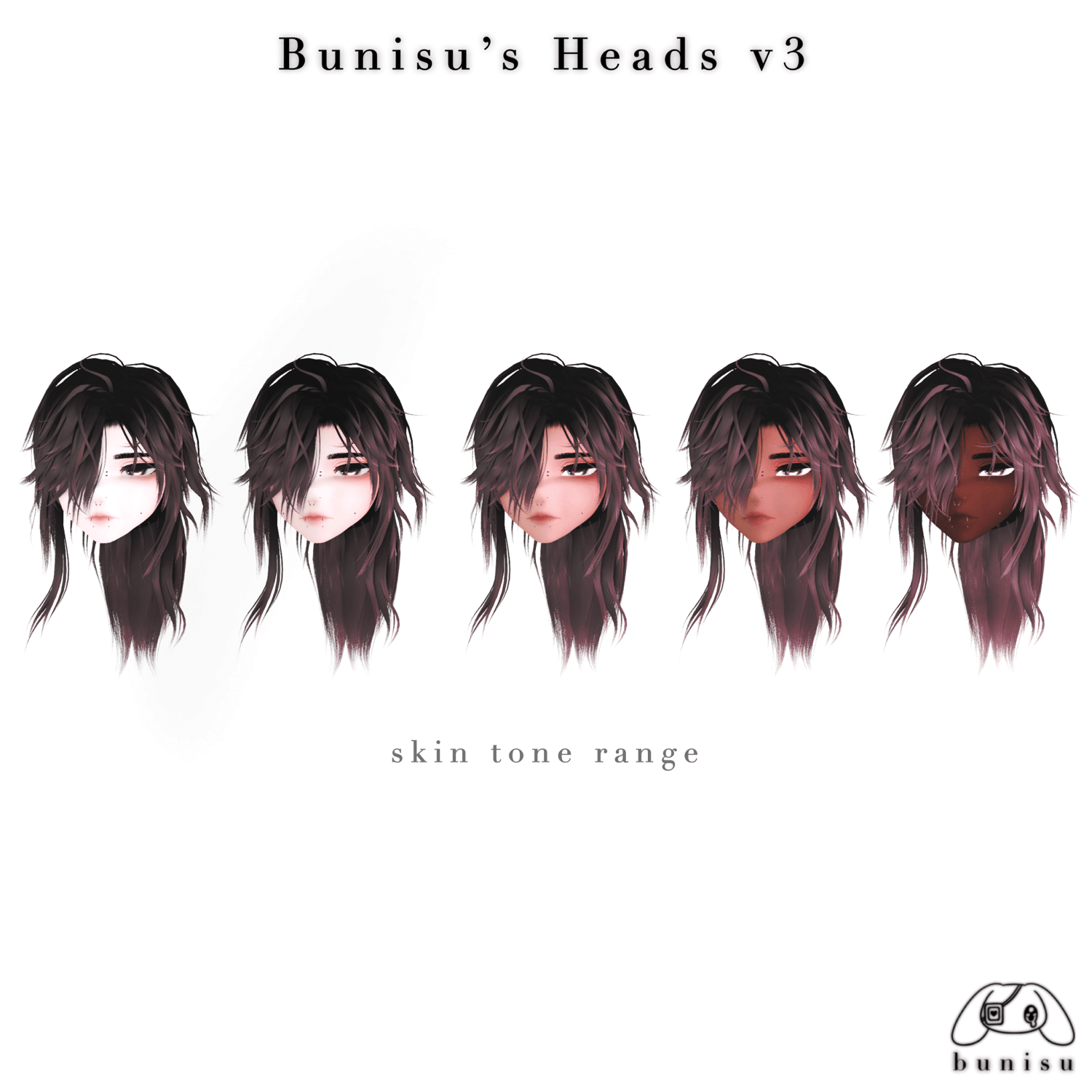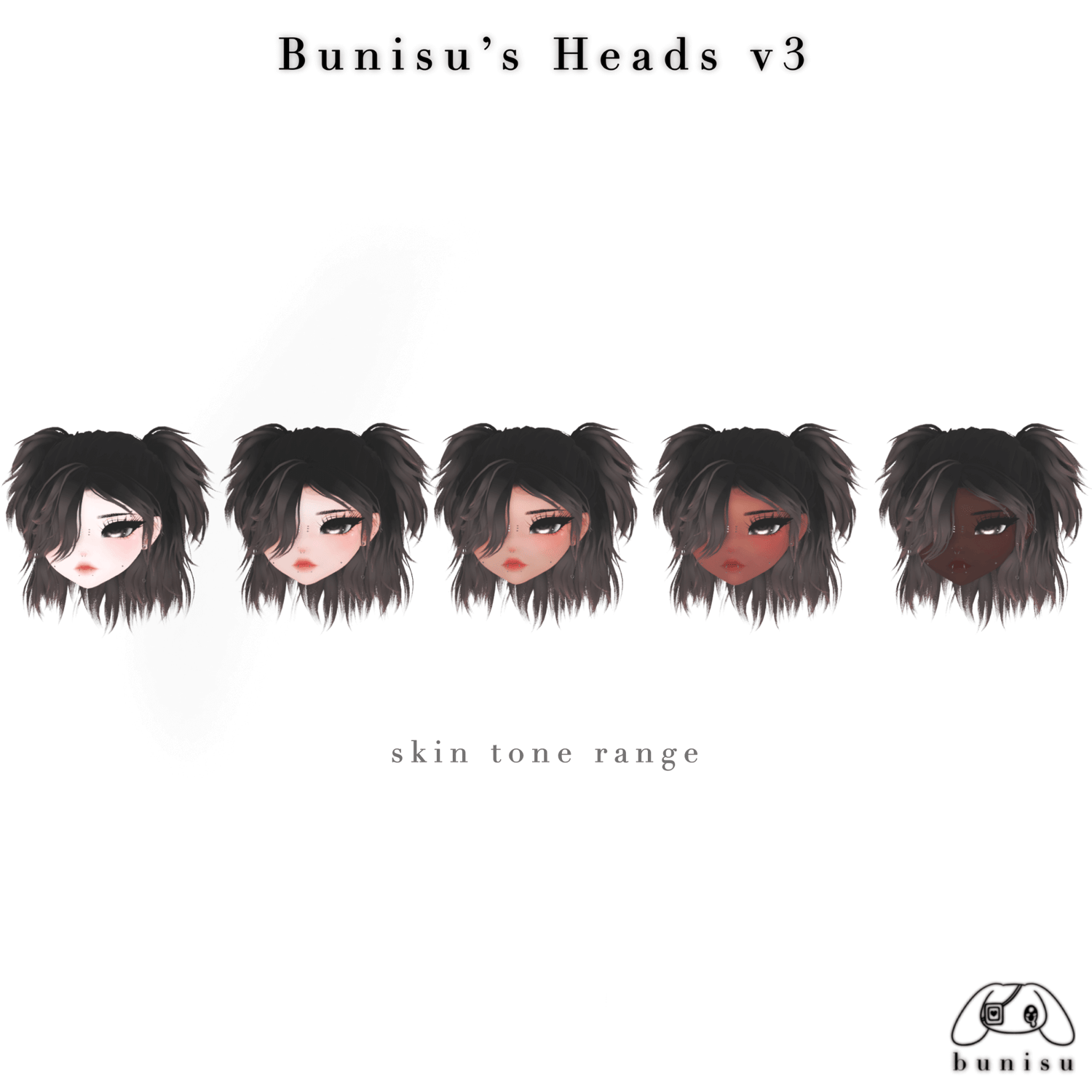 Bunisu's Head v3
On Sale
**♡┊ Info:**
- **Female:**
 - 12,395 tris
 - 4 materials (Face, Eyes, Effects, Metal)
 - 113 custom shape keys
 - Rigged
 - Eye Tracking/Visemes
- **Female Hair:**
 - 22,967 tris
 - 1 Material
 - Rigged (48 bones)
- **Male:**
 - 8,390 tris
 - 4 materials (Face, Eyes, Effects, Metal)
 - 113 custom shape keys
 - Rigged
 - Eye Tracking/Visemes
- **Male Hair:**
 - 20,957 tris
 - 1 Material
 - Rigged (74 bones)
- Hair is UV mapped to Cici's hair cards <3
- Eyes are UV mapped to Kri's eye textures <3
**♡┊ Comes With:**
- FBX file
- 5 hand-drawn skin textures (4k)
- Each head comes with their respective hair FBX
**♡┊ Rules:**
- Can be used on free, public, & for-sale models, but you MUST credit me if you use my head. (Proper credit is a hyperlink to this page)
- DO NOT share with anyone or redistribute in any way with those who have not bought this item, please.
- ALL SALES ARE FINAL! Refunds are not allowed on this product, as it is a digital product that can't be returned after receiving.
Violation of these rules will result in a ban from my discord server and possibly a DMCA request. Please respect artists and their art.
₍ ᐢ ༝ ༝ ᐢ ₎