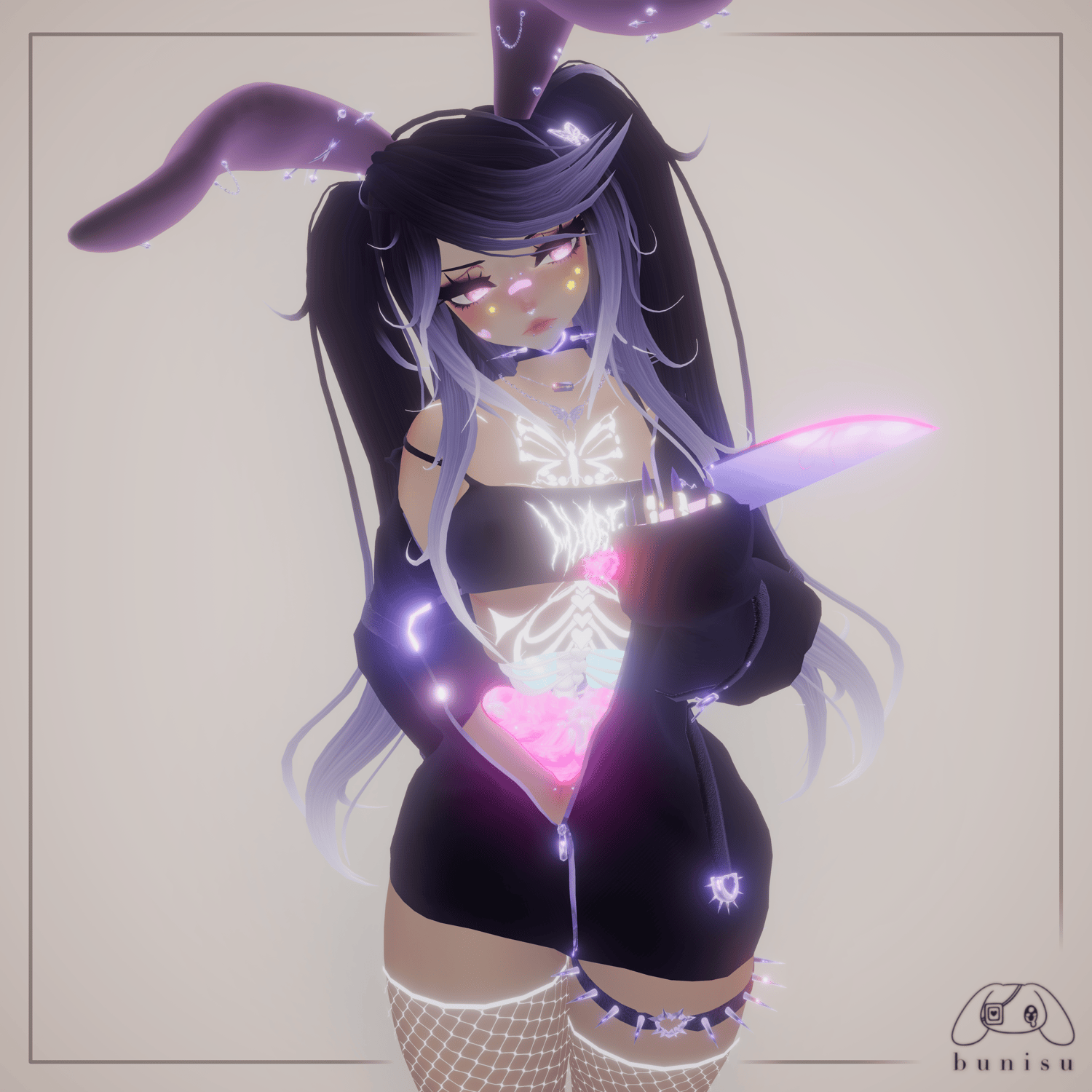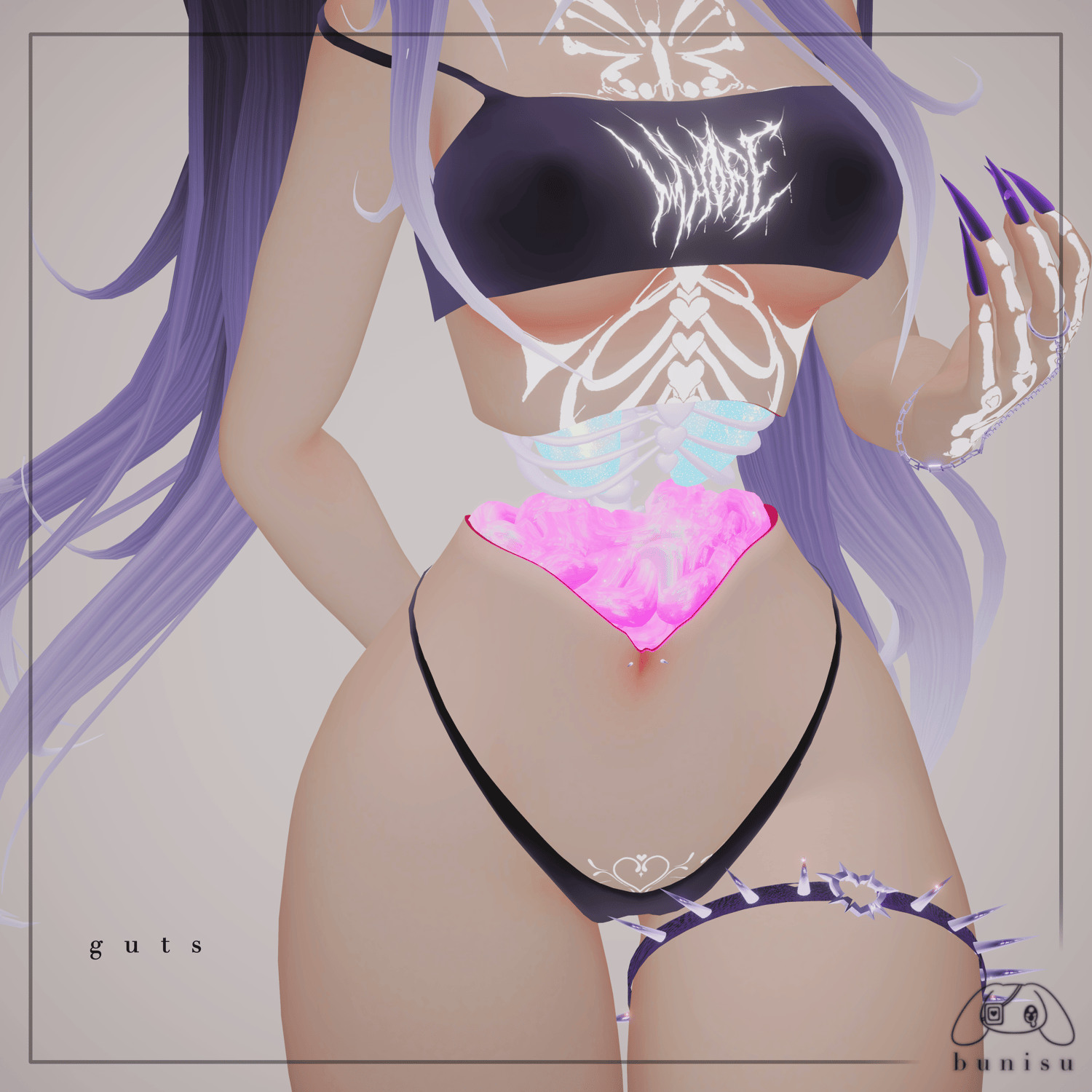 Corpse Candy
On Sale
Corpse Candy ♡
✧ Features:
Clothing:

Jacket, panties, pants, top, platforms, boots, socks

Accessories:

Bandaids, collar, cuts, garter, hand chain, nail shapes

Swaps:

Pigtails, hair down, both hairs, skin tone, hue shift, eye shift

Species:

Tummy, kitty, puppy, bunny, succubus, human

DPS (Damage Per Second):

Hands, mouth, coochie, booty, breasts

Gogo Loco Menu
⋆☾⋆ Stats:
Polygons:

434,000 (434k tris)

Skinned Mesh Renders:

29

Material Slots:

86

Physics Bone Components:

34

Texture Memory:

150 MB
⋆☾⋆ Additional Information:
Compatibility:

Unity 2019.4.31f1

Quest Friendly

Fullbody Ready
⋆☾⋆ Rules:
Do NOT leak this package.

Do NOT resell this package.

Do NOT steal assets from this model.

ALL SALES ARE FINAL! Refunds are not allowed on this digital product.
Failure to follow these rules may result in a ban from our Discord server and a possible DMCA request. Please respect artists and their work.
₊˚⊹♡ Credits:
₊˚⊹ Made by Bunisu:
Both Hairs
Gun
Knife
Nails
Horns
Chains
Guts
Cuts
Toe Beans
Socks
Bunny Ears
Razor Necklace
Panties
Fishnets