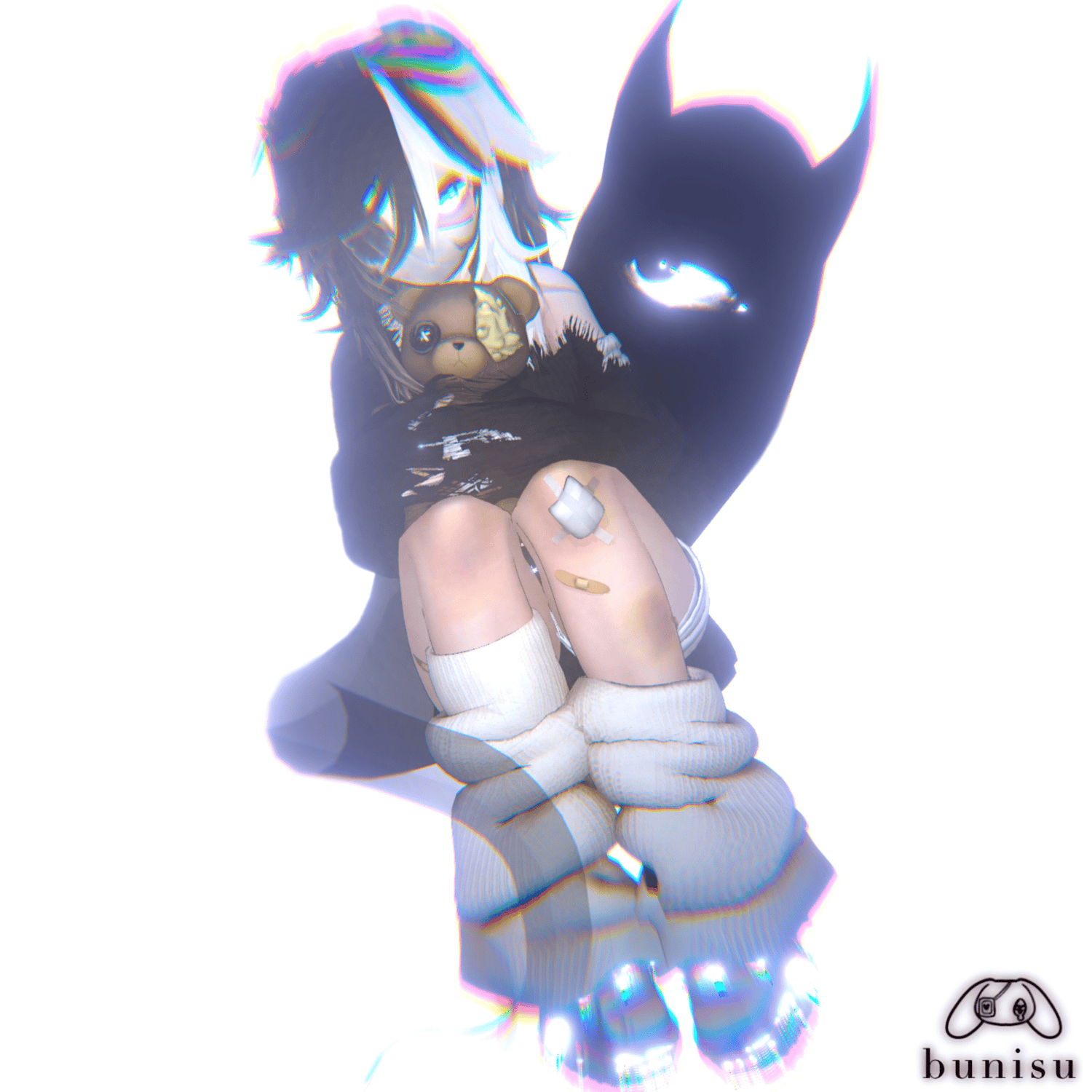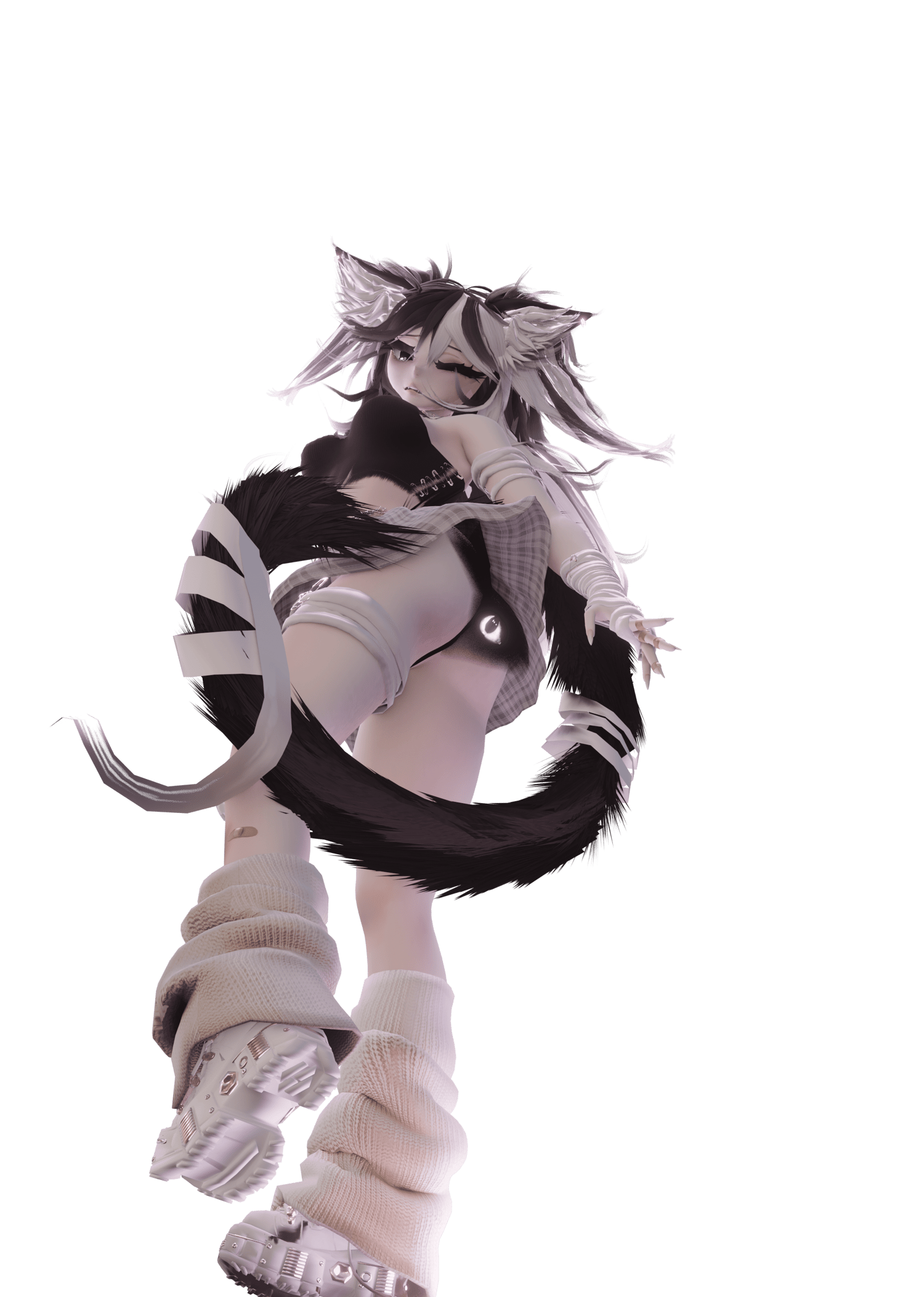 VILE
On Sale
**V I L E**
┊ **Info:**
- Quest friendly
- Fullbody Ready
- Unity 2019.4.31f1
┊ **Features:**
- **Vile's toggles**:
 - Sweater, top, skirt, panties, leg warmers, sneakers, band aids, facewrap, eye patch, teddy bear, bandages (neck/leg/arms), skin color, void face swaps, hair (5 swaps), hair split (5 swaps), pigtails, bangs short slider, corrupted skin texture, sweater, panties, skirt, and leg warmers color swaps, species radial (puppy, demon, cat, bunny), DPS (with a special surprise), follower toggle with scaling option, position option, and eye multiplication option.
┊ **Rules:**
- Do NOT leak this package
- Do NOT resell this package
- Do NOT steal assets from these models
- ALL SALES ARE FINAL! Refunds are not allowed on this product, as it is a digital product that can't be returned after receiving
- LEGAL TOS
Failure to follow these rules will result in a ban from my discord server, and a possible DMCA request. Please, respect artists and their art.
┊ **Credits:**
- Hair (heavily edited not for reuse)
- Bandages (heavily edited not for reuse)
- Body base
- Shoes
- Leg warmers
- Everything else (top, head, sweater, bandaids, necklace, animal species, teddy bear, skirt, face wrap, eyepatch, follower, tongue) was made by me
Thank you PUP for the unity work! <3
Collab between Meowcaah#6517 and bunisu#4924
₍ ᐢ ༝ ༝ ᐢ ₎