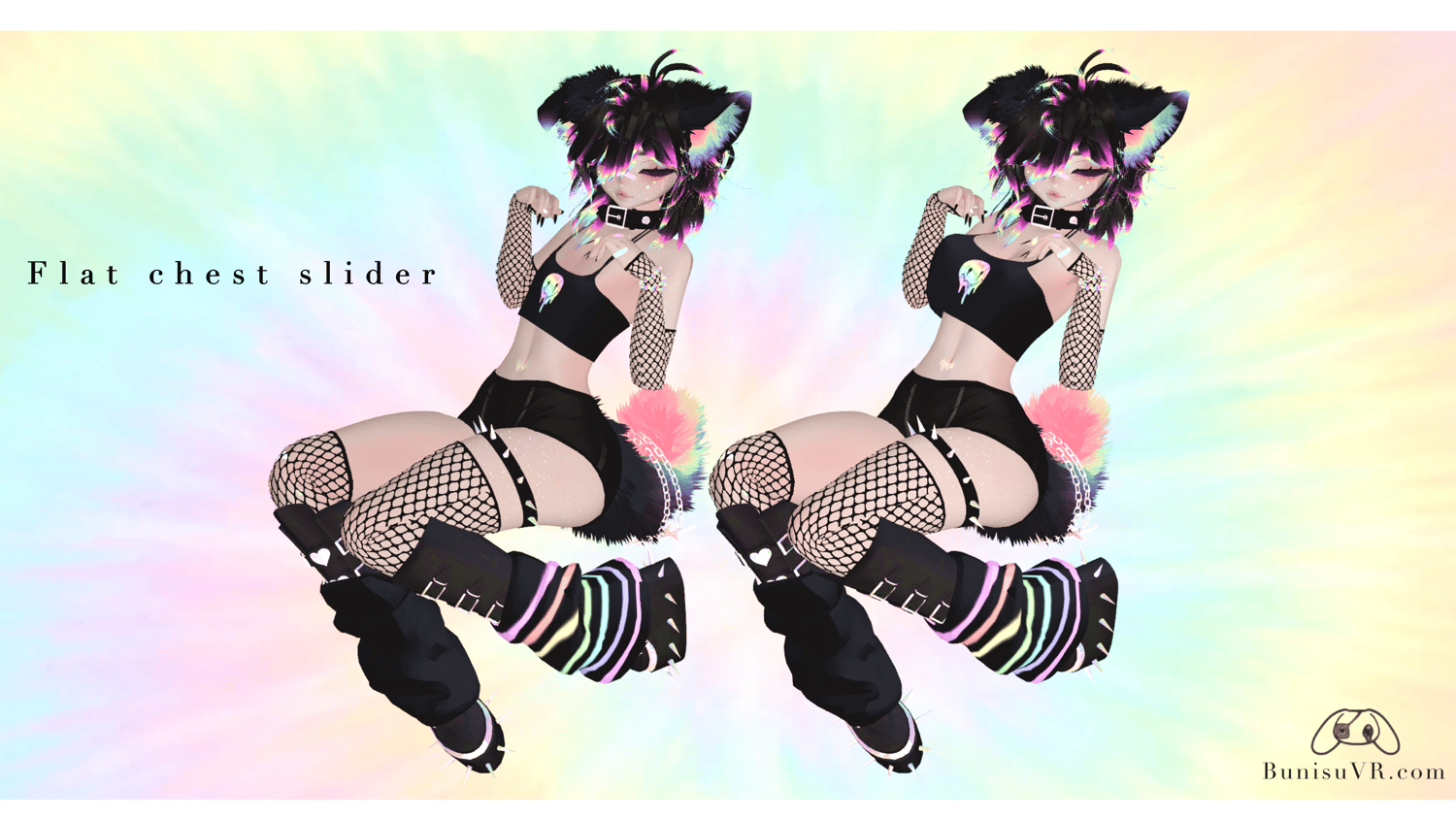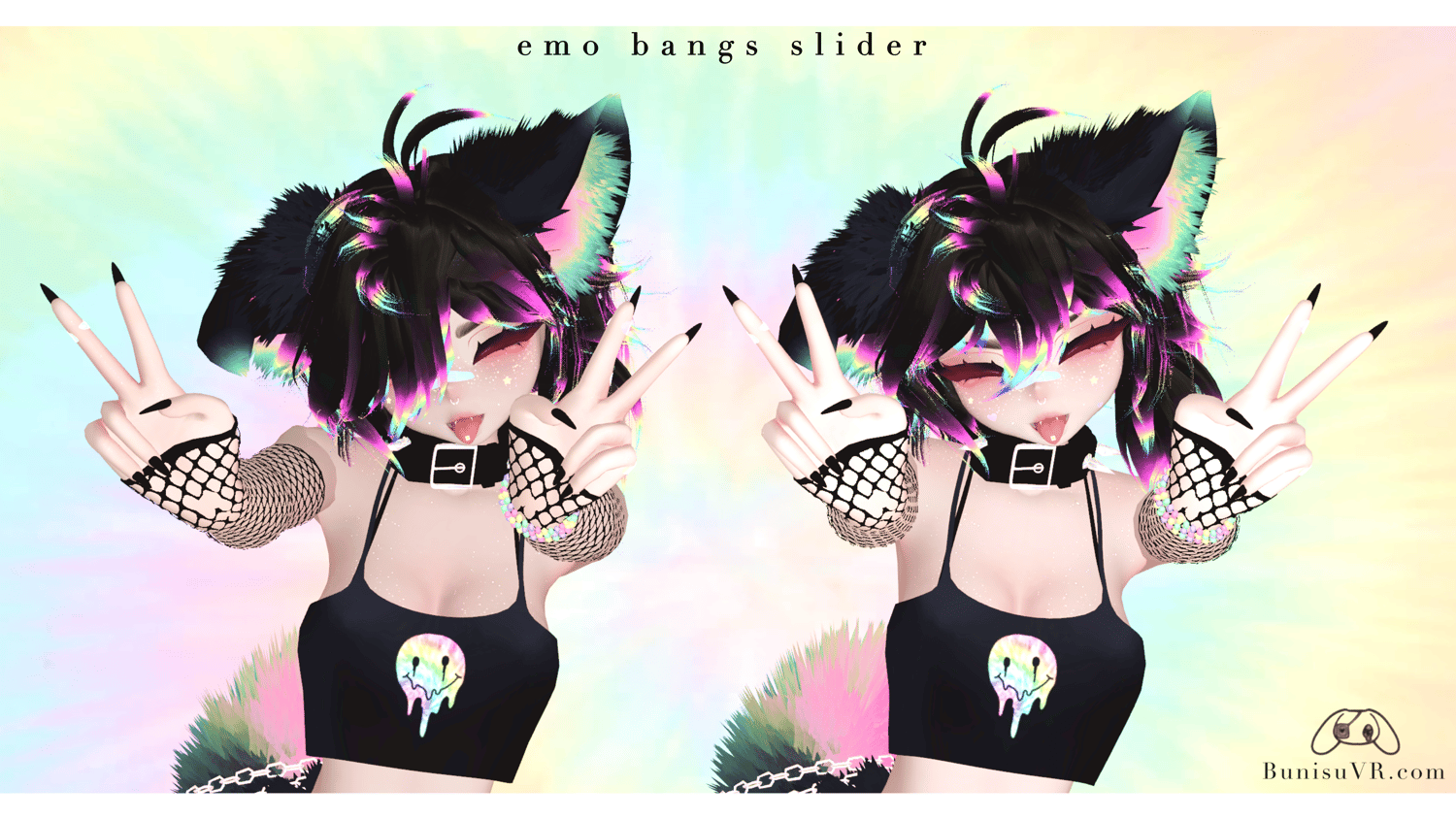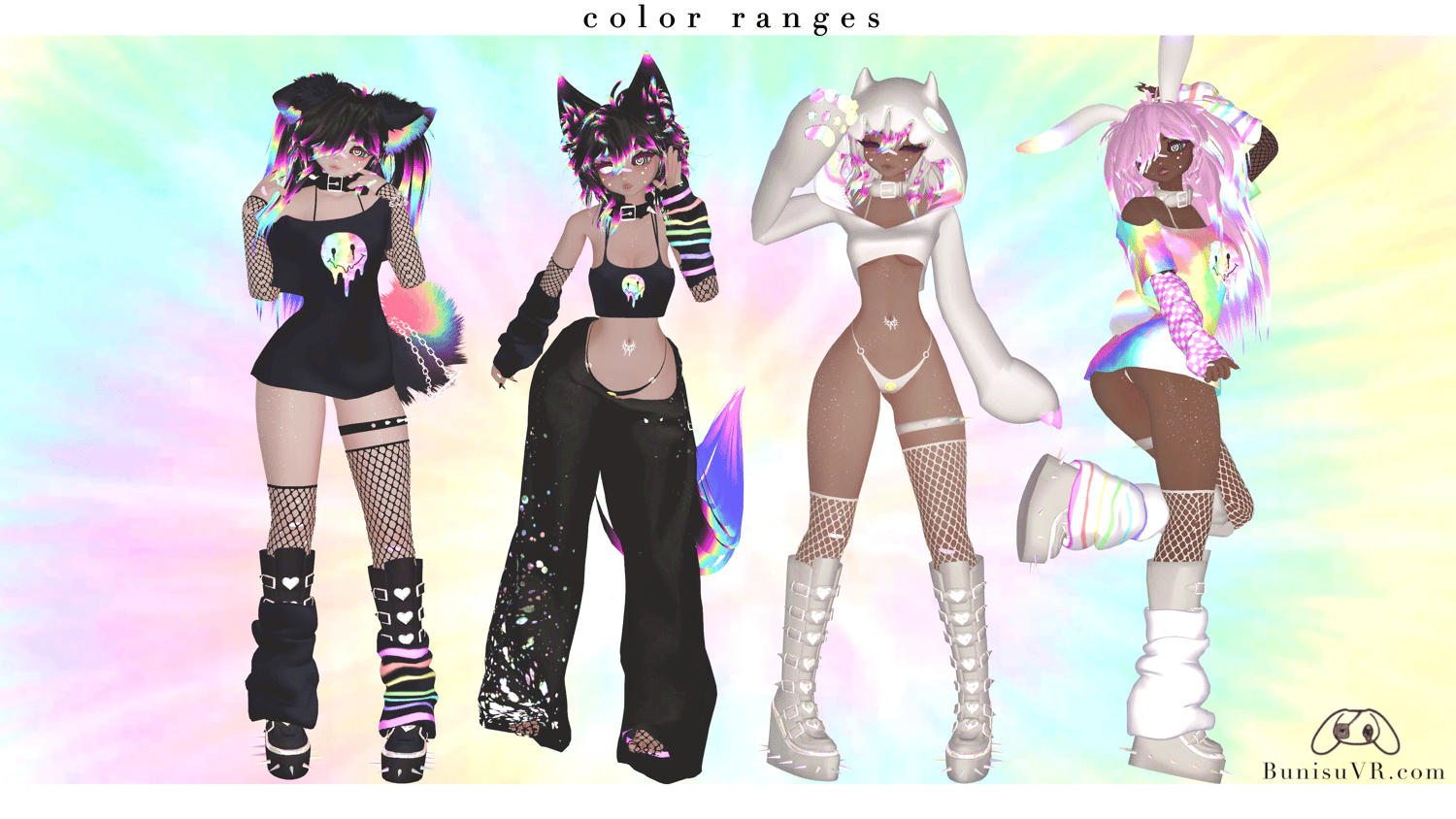 ❝ L S D ❞
On Sale
I N F O
free uploads in my discord server !
Quest / PC ready
Fullbody ready
F E A T U R E S
Clothes : Hoodie , Shirt , Tank , Bra , Pants , Boxers , Panties , Boots
Accessories :  Bandaids , Bracelets , Choker , Harness , Sleeves , Thigh highs , Warmers
Species : Cat , Puppy , Bunny
Body customization : Skin tone slider , Flat chest slider , Chubby slider , Buldge
Hair customization : Long hair , Short hair , Bangs length slider , Hair color slider, Hair hue slider
Outfit customization : Hueshift slider , RGB , Black - White swap , Warmer design slider , Glitching Off/On
Extra : Tripping Ballz swap, Audio Link , Receivers Off/On
DPS : PP , Coochie , Booty , Left hand , Right hand , Mouth , Thighs , Left steppies , Right steppies , Coochie rub , Booty rub , Both steppies
GoGo Loco menu 
S T A T S
160k Tris total
18 MB in-game
80 MB Texture memory
 40 Material Slots
R U L E S
do NOT leak this package
do NOT resell this package
do NOT take assets from this model
do NOT share this package
ALL SALES ARE FINAL !
refunds are not allowed on this product, as it is a digital product that can't be returned after receiving it.
failure to follow these rules will result in a ban from my discord server, and a possible DMCA request. please, respect artists and their art.
C R E D I T S
Head         sivka.
Base          nikkie
Boots         apyrvr
Belly piercing   d4fault
Dog set       d4fault
Cat set        nikkie
Pants         nyakoh
Boxers           oceanorbs
Long Hair      saikura
Hoodie , Tshirt , Tank , Bra , Panties , Bandaids , Bracelets, Sleeves , Thigh highs, Warmers , Bunny set, Short hair , Piercings , eye textures , eyebrows , head texture, body texture , all done by me or pup
COLLAB BETWEEN PUP x BUNISU
₍ ᐢ ༝  ༝ ᐢ ₎